Don't have time for trial and error?
There are times in a business that require decisive action, and the cost of mistakes or trial and error can be just too great.
There are important moments in a business when you need an expert touch and professional help rather than try to figure it out on your own.
Maybe you're trying to start a new business, enter a new market, launch a new product, or turnaround a failing enterprise.
Maybe you're trying to raise a major investment from a formal institution and you need to make a very good impression.
Or maybe you want to close some critical skill and competency gaps in your team or workforce.
If your business or organisation requires urgent intervention and you desire an expert touch with a "done-for-you" solution, John-Paul has worked with several clients to deliver interesting results in the following areas: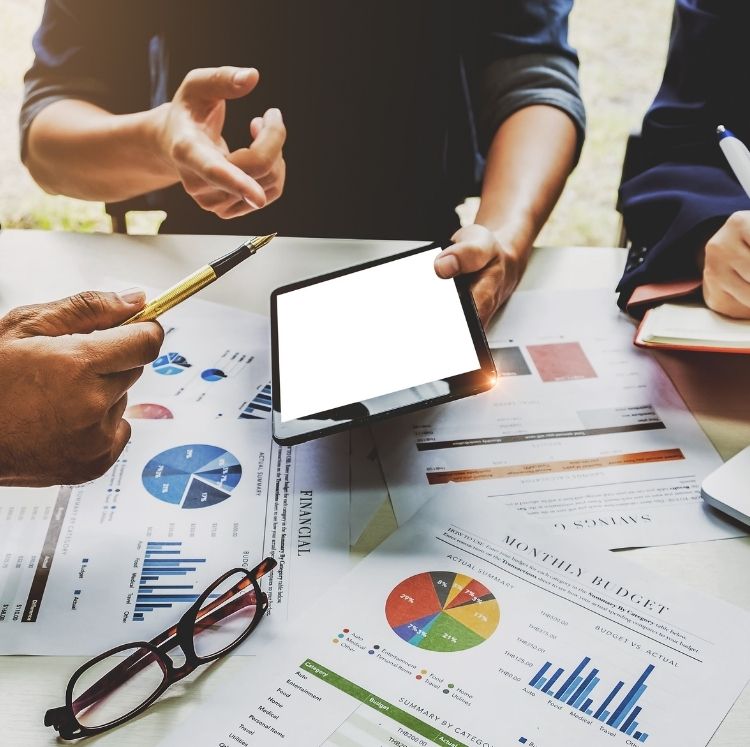 Investment readiness support
John-Paul provides advisory and documentation support to business owners and entrepreneurs who are trying to raise capital to fund the startup, growth, expansion, or turnaround of their business.
This investment readiness support offering covers an array and services that inlcude business plan development, pitch strategy, business valuations, financial modelling, term sheets, investor due diligence, and transaction advisory, among others.
John-Paul specialises in developing the kind of detailed documentation required to raise funds from formal and institutional sources like banks, venture capital and private equity investment firms.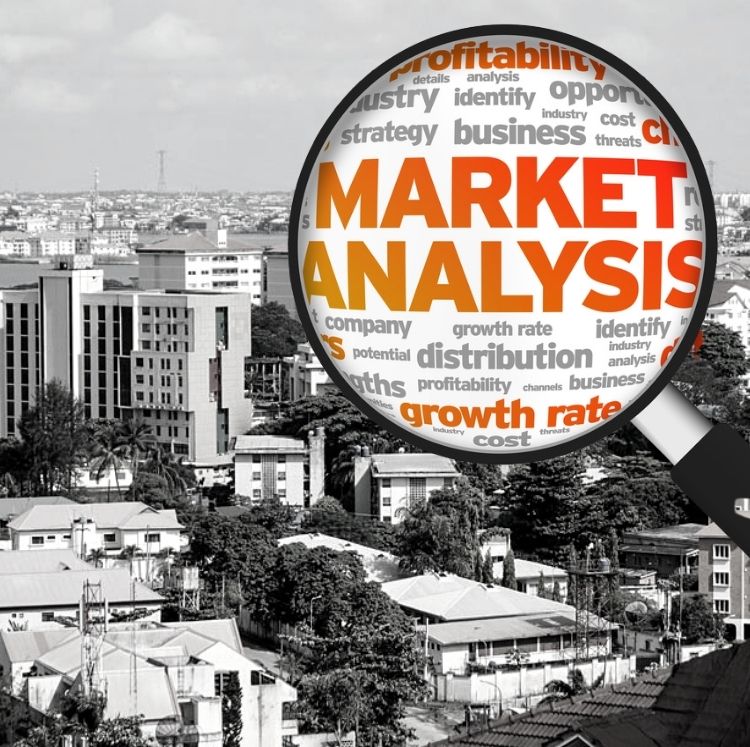 Market studies and insights
Planning to start a new business, enter a new market, or launch a new product? 
John-Paul works with entrepreneurs to conduct detailed market studies that reveal value gaps, buying patterns and behavior, growth opportunities and unserved niches, market risks to look out for, competitor strengths and weaknesses, and critical insights about the overall business environment.
Using quantitative and qualitative methods, John-Paul specialises in gathering hard-to-find market and industry information from primary as well as secondary sources that provide entrepreneurs with the valuable insights they need to efficiently allocate resources and make strategic business decisions.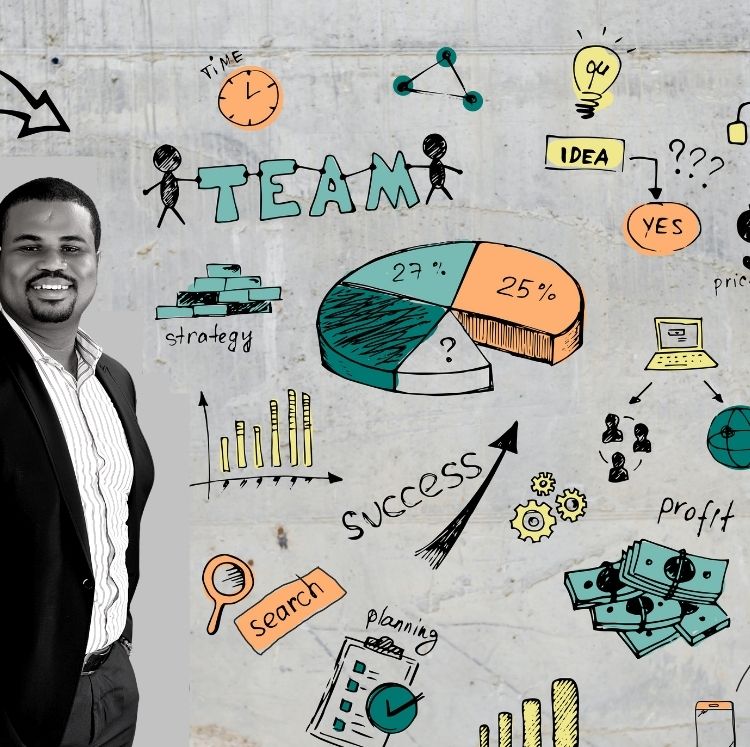 Strategy roadmaps & blueprints
Without the right strategy, you may never achieve the results you want, and you're likely to waste a lot of time, energy, and money on the wrong things.
John-Paul works with businesses and organisations to develop optimal strategies for bringing their vision, ideas and aspirations to life. He helps to identify the critical resources, strategic relationships, and key activities the organisation needs to focus on to achieve the results it wants.
John-Paul develops strategy roadmaps and blueprints for starting up a new business, entering a new market, launching a new product, growing sales and expanding an existing business, or turning around a moribund venture.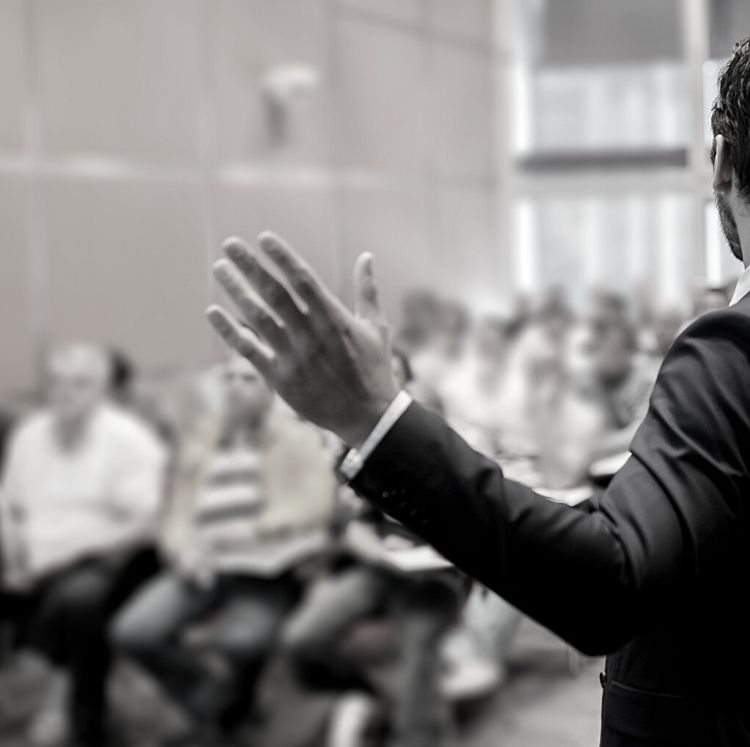 Training & Speaking engagements
Are you trying to close critical skill gaps in your team or looking for a business speaker who can activate your audience?
John-Paul works with teams, businesses, government agencies, social and non-profit groups to deliver competency development programs that are designed to train, equip, and empower human talent to reach their potential. The scope of these programs range from business skills, to leadership, productivity, and personal development.
John-Paul has spoken to audiences in different audiences in both private and public organisaitons. His speaking engagements have taken him across the African continent, from Morocco and Sudan, to Ghana and Cameroon.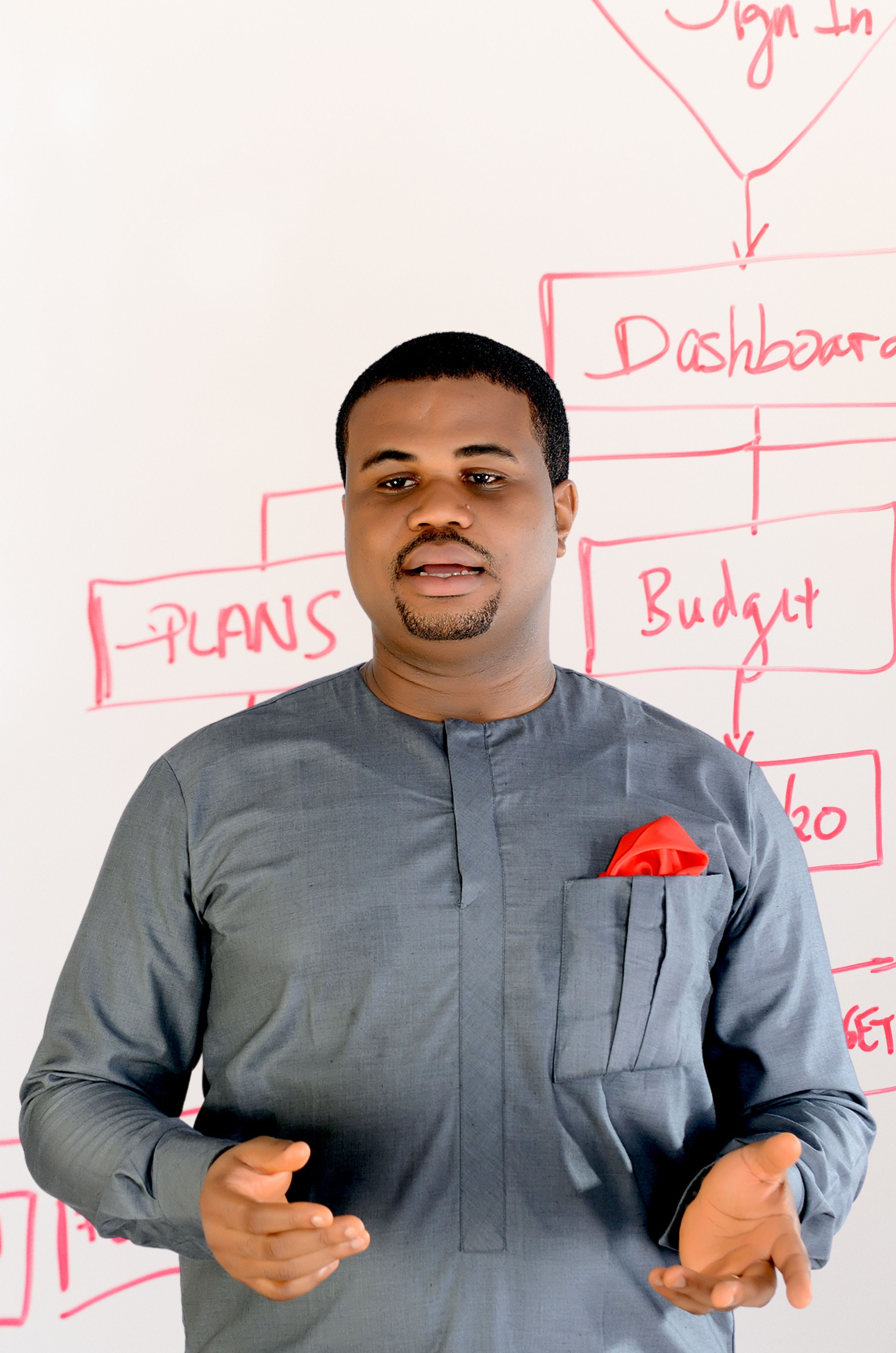 Over the last 10 years, John-Paul Iwuoha has advised and helped nuture dozens of entrepreneurs who are building businesses in different industries in over 40 countries within and outside Africa.
He has helped his clients choose the right markets to enter, birth new brands and businesses, raise millions of $$$ from investors, and develop game-changing strategies for sales, business growth, expansion, and turnarounds.
John-Paul is a true and passionate business advisor. He holds qualifications in engineering, accounting, and finance. He started his career in business consulting at PwC and consulted with clients in a wide range of industries before striking out on his own.
His work has been featured in several international media, including CNN, The Huffington Post, LinkedIn Pulse, TRT World, among others.
With almost 1 million followers on LinkedIn, he is recognised as a Top Voice on Startups & Entrepreneurship.
Entrepreneurs and business owners choose to work with John-Paul because he isn't locked into any specific business formula, and instead advises each client on a truly individual basis.
John-Paul can help you spot hidden opportunities, solve frustrating business problems, prepare and position your business for the next level of growth, and avoid the heavy consequences of bad decisions and ineffective strategies.
Start working with him today to realize your business goals.
Examples of Previous Projects
Here are a few samples of work done on previous engagements with clients:
Total & Nigeria LNG Staff COOPs
In 2015, John-Paul was invited by the management committee of the Staff Cooperative Society of Total Exploration and Production (Nigeria) to provide strategy advisory in support of the growth and expansion vision of the organisation.
In addition to facilitating the management committee retreat and brainstorming sessions, John-Paul delivered critical training interventions that focused on analytical methods and decision frameworks for evaluating the Coop's business ideas and investments, business development strategies, and product development models.
In 2017, John-Paul's work at Total got him referred to the management committee of the Staff Cooperative Society of Nigeria LNG, one of Africa's largest natural gas producers. 
With facilitated management retreats in Port Harcourt and Bonny Island, John-Paul worked with members of the management committee to develop a turnaround and growth strategy for the organisation.
African Women in Europe (AWE)
African Women in Europe (AWE) is a socio-economic organisation and networking platform for African women from all over Europe. Established in 2008, AWE seeks to enhance cooperation and collaboration among its members, especially in the area of entrepreneurship and investment activity on the African continent.
John-Paul was invited by the leadership of AWE Academy, the learning and competency development arm of the AWE organisation, to develop and deliver a masterclass on "financing for startups and SMEs". Access to funding is one of the biggest obstacles facing entrepreneurs and business owners, and was a critical knowledge gap in the AWE membershiip
Delivered over Zoom in live sessions to members in different countries in Europe, the 3-part masterclass focused on investor-entrepreneur fit, fundraising strategy, and the 15 major sources of funding for businesses in Africa.
The Medical Tower Project
The Medical Tower project is a 15-storey skyscraper edifice in South-East Nigeria designated as a multi-disciplinary medical research centre with capabilities for advanced healthcare and inbound medical tourism.
John-Paul was invited by the promoter of the project to provide strategic advisory support and develop investment readiness documentation that includes a detailed study and analysis of the Nigerian and West African healthcare market, an implementation strategy roadmap for the project, and financial modelling.
Amadeus Institute, Morocco
The Amadeus Institute (Institut Amadeus) is a think tank and policy organization based in Morocco. The organization produces research and analysis on strategic issues concerning Morocco, North Africa and the Middle East, the Mediterranean region, and Africa.
Since 2018, John-Paul has been invited by the Institute to share his business insights and experience with the audience at the Medays Talks in Tangier (Morocco), a signature annual international conference attended by hundreds of delegates from across the world.
John-Paul has shared the stage with distinguished thought leaders and discussed a wide range of topics.
In 2018, John-Paul was invited to share his insights on "disruption and digital acceleration" in the African startup scene.
In 2019, John-Paul discussed "Africa's competitiveness: Financing SMEs and supporting entrepreneurship".
In 2020, he was invited to share his thoughts on "Disruptions from the global pandemic to the new digital era".
The Engagement Process
John-Paul follows a 3-stage engagement lifecycle that ensures value delivery and benefits realization.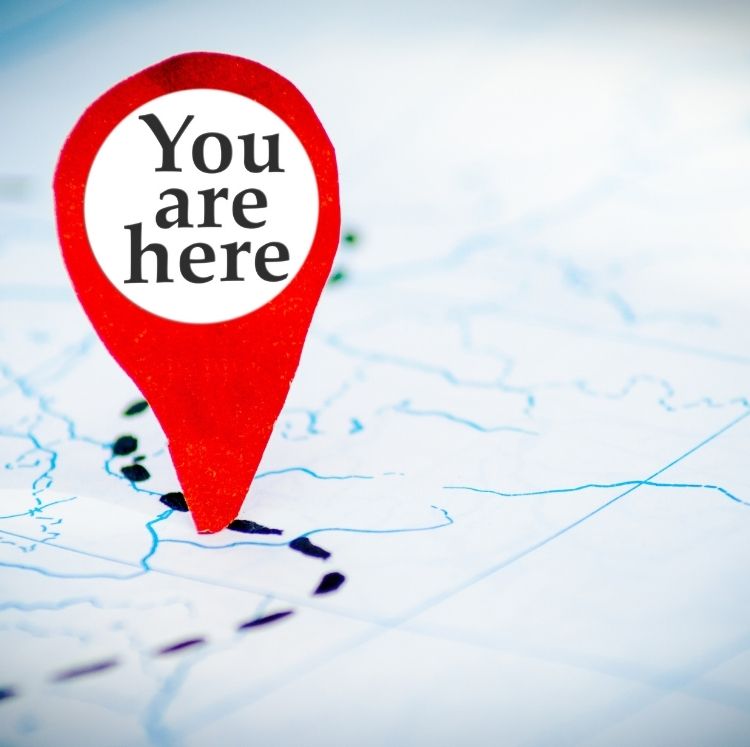 1. Discovery
John-Paul receives a brief or facilitates a conversation with the Client to understand their business needs, vision, goals, aspirations and expected benefits from the engagement. The objective of this stage is to understand what value and success means to the Client.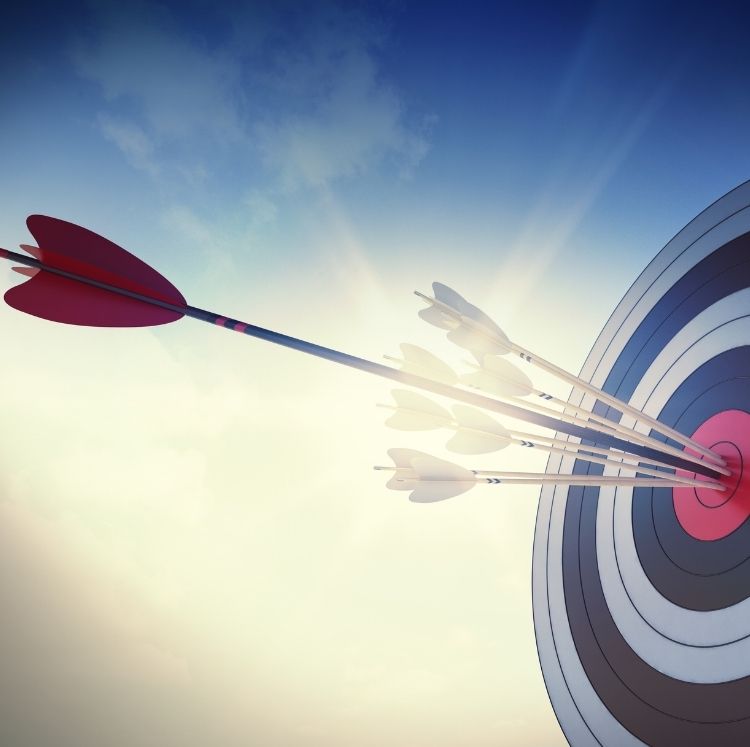 2. Scope
John-Paul articulates his understanding of the Client's requirements, proposes a scope of work or services, a delivery timeframe, terms of engagement, and gets a sign-off from the Client to officially kick off the engagement.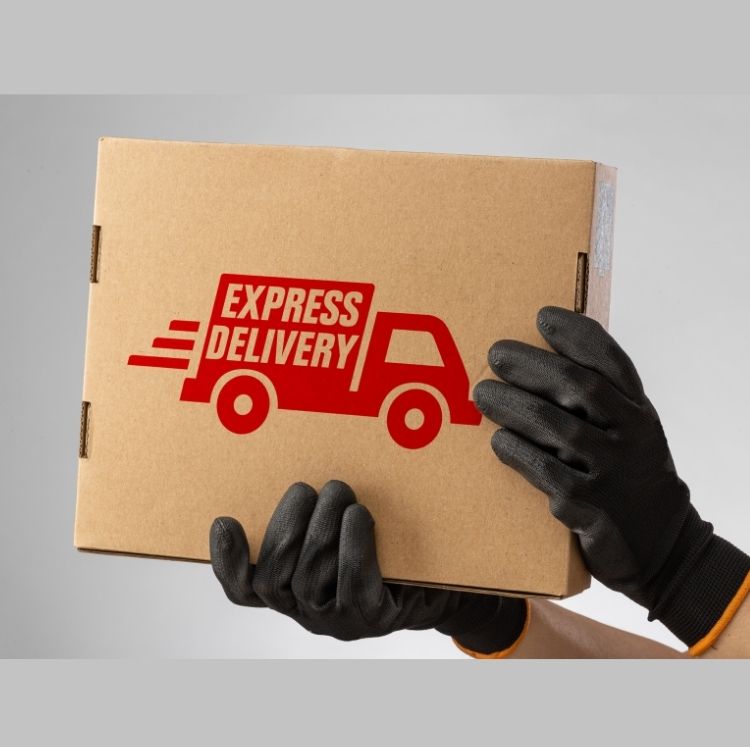 3. Execution
In liaison with the Client, John-Paul develops and delivers the agreed scope of work. The deliverables are handed over to the Client with post-execution support in the form of training, testing, and hand-holding, as required.
Client Testimonials & Feedback
Here's what our clients are saying about John-Paul...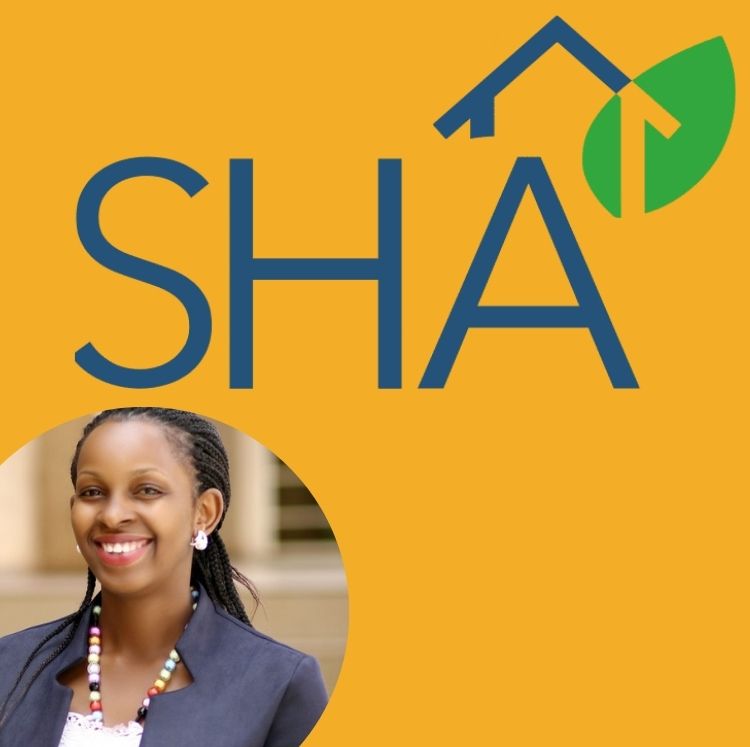 Smart Havens Africa
"Thank you John-Paul Iwuoha for mentoring us. We are a true success story of your amazing works. We have closed $250,000 in investments since completing your Roadmap and became a top finalist for the Africa Prize for Engineering Innovation." Anne Rweyora, Co-founder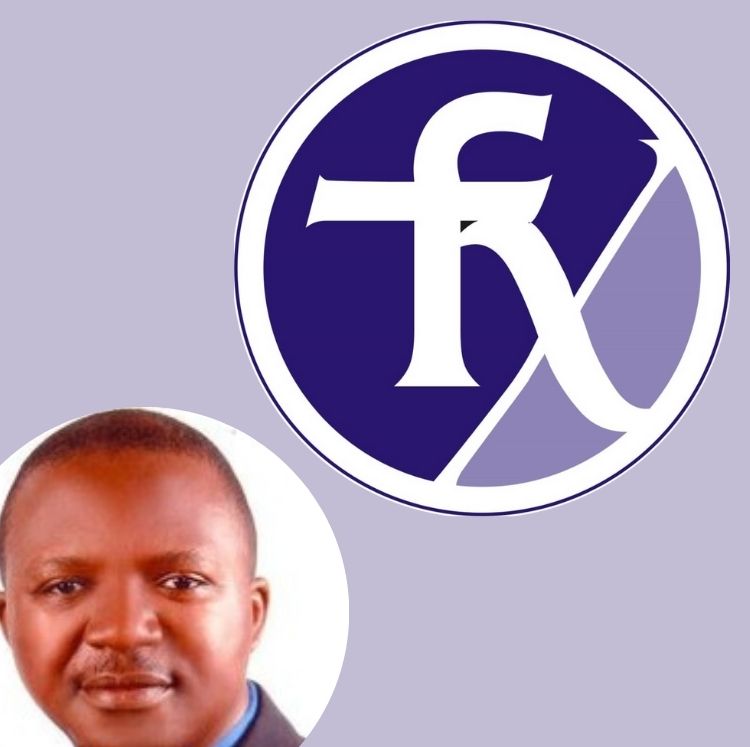 Finex MFB
"l learned a whole lot about fundraising and business planning. John-Paul's coaching program is awesome and very professional. I will very likely recommend it to others." Victor Ibekwe, CEO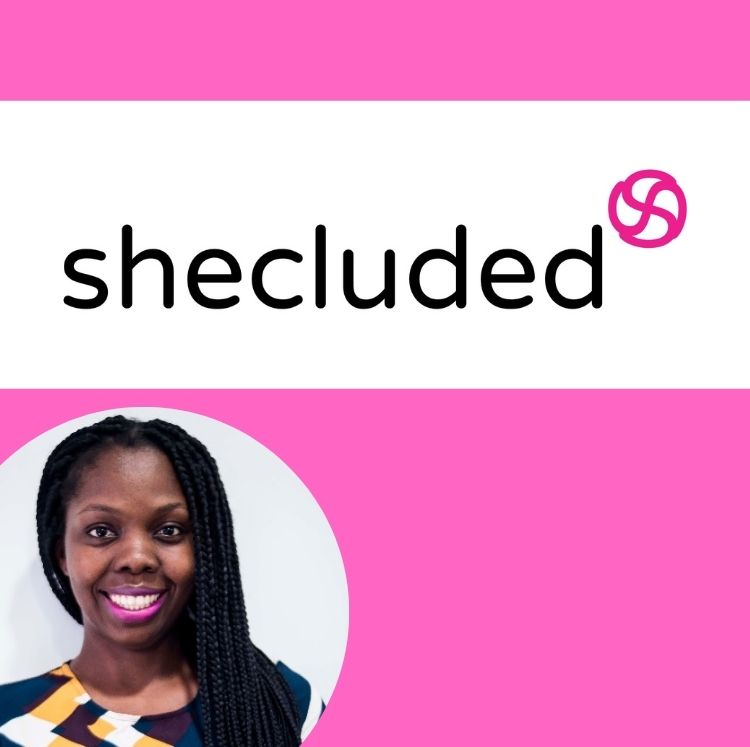 Shecluded
"John-Paul worked with me to develop a compelling business case and valuation for my fintech startup. He is an experienced business strategist, easy to work with, and very reliable. I strongly recommend his business program." Ifeoma Uddoh, CEO
Frequently Asked Questions
How do I get started? What are the next steps?
It's easy. To get started, scroll to the bottom of this page and complete the short form. The purpose of the form is to understand the need, problem, or goal John-Paul can help you with.
If you're a good fit, John-Paul will reach out to you via email to set up a discovery session to better understand your requirements for the engagement. 
After the discovery session, John-Paul will send you an engagement offer that includes the scope of services, terms of engagement, and a fee quote. Once the offer is accepted, the engagement kicks off.
How much does a typical service cost?
It depends on the scope of work or services you require.
However, the minimum fee for John-Paul's services is $10,000 (USD). 
The final quote will depend on the scope of the project or engagement. The quote is broken into milestones to ensure the Client gets value for money from the engagement's start to finish.
How can I be sure that I'll get the results I want?
Every engagement with John-Paul starts with a Discovery session that ensures there is alignment between your needs and what John-Paul can deliver. This "fit" is critical to the success of every client engagement.
John-Paul is focused on value delivery and benefits realization. He prefers to measure his performance, not based on time spent or effort expended, but on the results realized by the client. That's why he follows an engagement life cycle that ensures just that.
If the success and feedback of previous clients is anything to go by, you can expect great service by an experienced professional.
How long does it take to deliver a project?
It depends on the scope of work or services you require and the complexity of the engagement. While some projects can take a few days or weeks to complete, the heavy-scope and complex engagements can take several months. 
I have a question that is not featured here. How can I reach you?
Not a problem. If you have a question on your mind about anything concerning John-Paul's bespoke business solutions, please click here to use the Contact Form.
Your intake form has been submitted. Check your email for a copy of your responses. If you're accepted, you'll receive an email with a link to checkout.