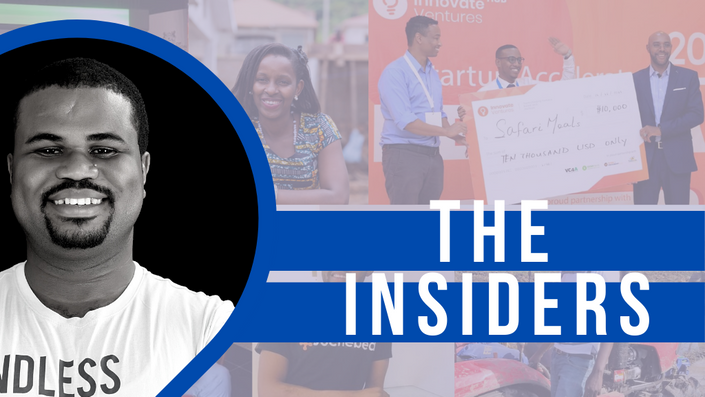 Join The Insiders Today!
Overcome your biggest business problems. Get training, expert insights, and advice for your business. Network with other smart entrepreneurs like you.
Join NOW for $37/m
Do you have a bright idea or vision for a new business, or a new product to launch, or a new strategy to move your business forward, but you don't know how to make it happen, or you're not even sure if you're making the right decisions or moves?
***
Are you still struggling to raise funds to start, grow, or turnaround your business but you just don't understand how the whole investing game works, or what it really takes to find and convince the right investors, or why nobody wants to give you money (yet)?
***

Do you have a good and promising product but you're not attracting or keeping enough customers, or making enough sales to sustain the business, or generating enough profits to reward you for all the hard work, sacrifice, and risk you've taken?

***
Is your business almost driving you crazy with all the pressure, problems, uncertainty, and decisions you have to constantly deal with? Are you missing the freedom, control, and flexibility you thought you would get as an entrepreneur?
***

Is your business performing below its true potential because you're missing out on opportunities to grow, expand, optimize, or stabilize the business so it can meet your goals and expectations?
***

Are you so busy and consumed by your business (or day job) that you no longer have the time and freedom to learn new things, or network with other entrepreneurs like you, and develop yourself into a smarter, better, and more connected entrepreneur?
***

If you answered "Yes" to any one of the above, you're exactly the kind of person who will benefit A LOT from joining the Insiders Program.
Who Are The Insiders?


Hi there,
I'm John-Paul Iwuoha, and I'll be your host during your membership as an Insider.
I specialize in solving business problems that relate to strategy, sales, systems, and finance. Since 2013, I have worked with over 400 clients in 16+ countries who are at different stages of starting and growing their businesses in a wide range of industries, from agribusiness to banking, tech, fashion, real-estate, and several others.
My work, opinion pieces and articles have been featured in several local and international media, including CNN, The Huffington Post, Business Day, and LinkedIn Pulse. In 2018, I was named by LinkedIn as one of the global Top Voices on Startups and Entrepreneurship.
Entrepreneurship is best played as a team sport. That's why entrepreneurs who collaborate are more likely to be successful than those who don't. I created the Insiders membership program for people like you who want to learn, grow, and belong to a community that can keep you focused, motivated and accountable, and help solve your biggest business problems.
The Insiders Program works like a gym membership. Every month, we focus on solving serious business challenges such as raising capital, making more sales and growing the business, choosing the right business idea and startup strategy, developing strong systems that can help run a business, and the best methods for finding, hiring and keeping people who can help build our businesses.
In the rest of this page, you will find out if you're a good fit for the program, and learn everything you need to make the decision to join the Insiders membership program.
You can choose either a Standard membership or a Premium membership to meet your personal needs and business goals.
I can't wait to welcome you inside our special community.
See you inside!
Here's what other entrepreneurs are saying about us...


"John-Paul Iwuoha came at a critical and stressful point in my life when I was transitioning from employment to business. He converted my mindset and elevated my thinking. I wouldn't be doing what I am doing now and I wouldn't have gone this far if it wasn't for him."
- Audrey Nkirote, CEO, Work & Live

"I'm delighted that Kuueza has emerged the winner of the Seedstars World competition in Ghana. Special thanks to John-Paul for his advice and all the personal sessions we had prior to the competition. They were of great help to reach this milestone. Thank you from the bottom of my heart."
- Maxwell Adew, Co-Founder, Kuueza

"When I joined his program, all I had was a passion for farming, with very little professional business experience. Now, I can talk to real business people and investors and sell my idea. John-Paul is not only an exceptional business advisor, but indeed a mentor. His understanding of market opportunities is unique."
- Musa Darboe, Founder, Maruo Farms

"John-Paul worked with me to develop a compelling business case. He is an experienced business strategist, easy to work with, and very reliable. I strongly recommend his business program."
- Ifeoma Uddoh, Founder, Shecluded

"l learned a whole lot about fundraising and business planning. The program is awesome and very professional. I will very likely recommend it to others."
- Victor Ibekwe, CEO, Finex Microfinance Bank

"My experience working with John-Paul inside the program has been excellent and valuable to me and my business. I strongly recommend his program to every serious entrepreneur out there."
- Fatimoh Muhammad, Founder, Wamufat Farms
The 3 Types of Entrepreneurs Who Typically Join Us
Wondering if the Insiders is the right place for you? We have noticed there are three types of people who typically become Insiders:

These members are typically entrepreneurs who are starting, or trying to start, a business.
Some of them are part-time entrepreneurs who want to run a business on the side of a day job. While a number of them know what kind of business they want to start, some are still looking for the right business idea, and a few others have two or more competing ideas and need help with choosing the right one.
Almost every member in this category is facing challenges with raising capital to develop their ideas or kick-start their business. Some of them need help with structuring and developing their ideas (business plans), while others need the right strategy for launching their business in a way that minimises the risk of failure, disappointment or loss.
As members of the Insiders community, these members get access to advanced training courses, coaching, resources, and the positive peer influence of other starters who are making progress on their journey to start a business.

These are members who have started a business and are facing the challenges that come with running and growing a company.
For some of them, the biggest problem is attracting more customers and making more sales. For some, it's raising additional capital to support and grow the business. For some, it's setting up structure and systems so they can scale the business and reduce the operational burden of personally running everything. And for others, it's finding and hiring capable and loyal people to help build their business.
Growing a business until it stabilizes is one of the most challenging, stressful and time-consuming phases for an entrepreneur. That's why the Insiders program provides targeted training, strategic advice and close support to these members in a way that allows them to concentrate on their business while sharpening their knowledge and skills, and staying updated with all the rich information we share inside our private community.

These special members bring a lot of experience, valuable contributions, and hard lessons from their business successes and scars.
Some of our veteran members are trying to raise capital to revamp or turnaround a failing or poorly-performing business. Some others with stable and successful businesses are seriously thinking of succession and need help to develop structure and systems that enable their business to operate as an independent venture that can be sold, or passed on to a relative or management team.
The Insiders program gives veteran members access to courses and resources for raising capital and strategic support for turning around or systematizing a business.
Meet Some of Our Members
The Insiders is a virtual private community of entrepreneurs in various cities around the world who are working on different kinds of business, from tech and agribusiness, to manufacturing and fashion, and everything in-between.
Here's a snapshot of some of our members during Strategy Sessions with John-Paul:
---
with Wilton Mashele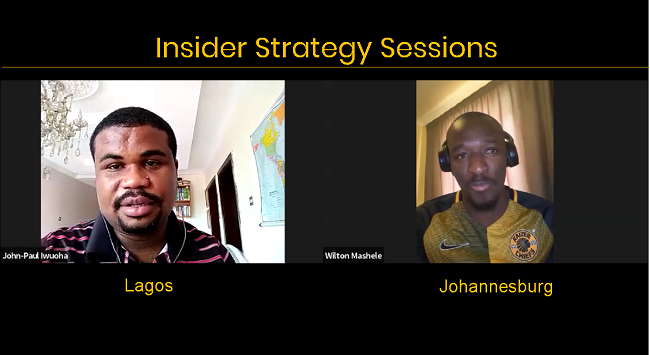 Wilton runs a poultry agribusiness that grows chicks into market-size birds that are sold live to customers in the Limpopo province of South Africa. Despite growing competition from imported frozen chicken, Wilton is carving a niche in the market and expanding his business.
---
with Chukwuma Anyameluhor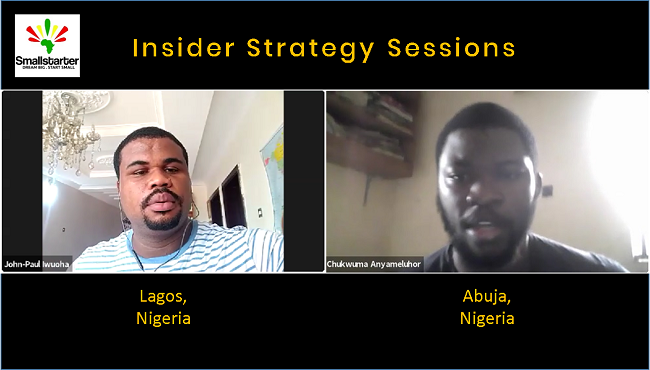 Chukwuma is the founder of Mastermind Automobile Solutions in Abuja, Nigeria, one of a small but growing niche of businesses that are cornering the market for discerning car owners who understand the importance of technology and expertise in caring for today's advanced automobiles.
---
with Bryan Wallace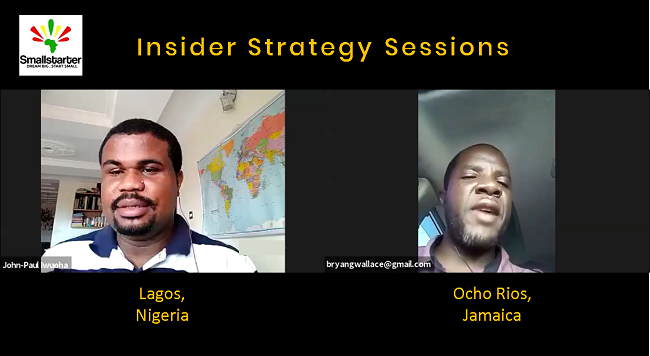 Bryan is developing a new and innovative hardware product targeted at residential real estate builders and homeowners in Jamaica. We are working on an effective contract manufacturing arrangement and market entry strategy for getting the product into the Jamaican market.
---
with Joseph Mutamba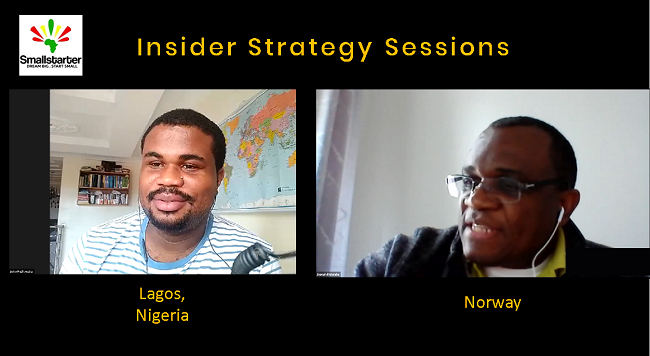 Joseph is a mechanical engineer with over 15 years experience in mechanical systems design & project engineering in the Netherlands, England and Norway. He's currently working on an innovative tech product and an agribusiness project in Zimbabwe.
---
with Ame Muo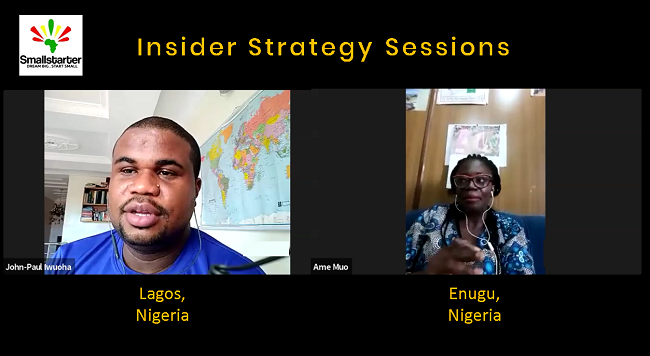 Ame has over two decades experience in customer service and communication strategy. But she also has a deep passion and knack for marriage counselling -- helping couples nurture and fix their relationships. She is working on scaling this skill beyond her personal network and geographical location.
---
with Maxwell Adew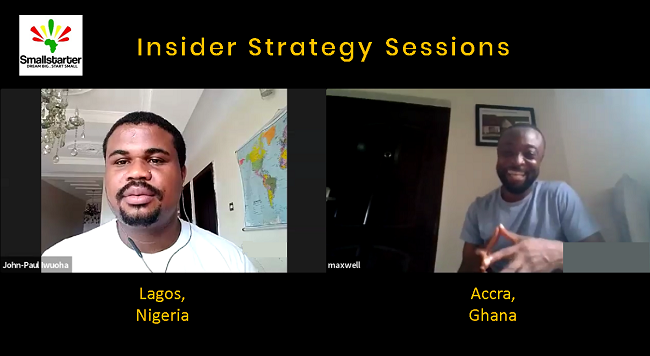 Maxwell Adew is working on Kueeza, an interesting project that could significantly facilitate access for small and mid-sized African businesses to make more sales across borders, and be able to do more business with US partners.
The 5 Big Business Problems We Focus On
There are five big business problems we focus on in the Insiders Private Program.
If you're facing one or more of these challenges, you are going to benefit a lot from your investment and membership in the Insiders' program.

One of the most popular courses inside our course library is the Roadmap Program, an advanced, step-by-step course that shows you everything you to need to make your business investment-ready in 12 weeks or less.
Whether you're trying to raise funds from investors to start a new business, grow an existing business, or turnaround a failing one, this extensive course gives you access to all the important tools and resources you need to package your business for investment.
The Roadmap program includes our curated database of investor information that you can use to start reaching out to potential investors.
The program also provides valuable insights and guidance on important aspects of dealing with investors and closing deals, such as business valuation, financial analysis, how to develop investment proposals and craft a compelling pitch, how to negotiate with investors and avoid legal traps, and how to engage with potential investors until the deal is closed.

Finding and keeping customers, and making more sales, is a major area of interest for our members.
There are several different factors that enable a business to make consistent and profitable sales in a way that enhances the customer base, profitability and size of the business.
We have distilled these factors into the 7 Pillars of Successful Selling. They are: Market, Audience, Offer, Messaging, Medium (or Channel), Process, and KPIs. If a business is not making as much sales as it wants, it's likely one or more of these 7 Pillars is defective and needs to be fixed.
The Art & Science of Sales is our advanced flagship course that focuses on each of these 7 Pillars and teaches the important concepts and strategies an entrepreneur can use to test for the commercial viability of a product, launch a product or service into a market for the first time, or turn around the poor sales performance of an existing product.
If you are having trouble finding, attracting, or keeping customers in your business, this course will help you troubleshoot the problem and prepare a new game plan that will boost sales in your business.

Starting a business can be hard. Growing a business is harder. But nothing will test your patience and sanity more than orchestrating all the moving parts that are required to run a business.
And as the business grows, this problem gets worse. As a result, for a business to grow beyond the personal capacity and supervision of the owner, you will need strong systems that enable your business to run as an independent unit.
The Art & Science of Business Systems is our advanced course that focuses on developing strong and smart systems that can help to organise a business in a way that makes it easier to run and achieve consistent and predictable results.
Strong and effective business systems follow a similar framework of seven hard and soft components that help to structure and organise a business. They are Processes, Enablers, Controls, Metrics, Leadership, People, and Culture.
This advanced course will show you the important clues to look for, and how to start setting up systems that will help your business to grow, expand, become more efficient. And most importantly, you will get your life back and have the freedom to live a more balanced life.

The startup phase is the riskiest part of the journey for most businesses. The evidence is clear: up to 6 in 10 new businesses are likely to fail within the first two years.
Yes, there is a lot of passion, creativity, sacrifice and hard work that goes into starting a business, but if you're going to beat the odds, you will need more than that.
That's why our advanced startup course is a favourite among our members who are starting, or trying to start, a business. The course breaks down the key aspects of starting a business so you can tell if you're on the right path before you invest (or waste) your precious money, time and effort on a business that may not stand a chance.
Inside the course, you will learn how to size the level of demand in a market, how to test the viability of your business idea or product before you launch it, how to choose the right business model for your business, and how to check the vital signs of progress for a new business so you don't keep wasting time and money on a loser.


At some point on your journey, you will need human help to support and grow your business.
Some businesses need employees earlier than others. It could be one or two employees, or a full-blown team. No matter how you start your business, there always comes a time you will need help to handle rising orders and serve your growing customer base.
You will also need help on the production side to create products or provide services. Or you may need help with one, some, or all of the boring aspects of the business you need to hire specialists for -- such as accounting, admin, taxes, purchasing, sales, etc.
Our advanced course on building teams will show you how to find, attract, hire and keep capable people who can help to support and grow your business.
Knowing how to deal with people is one of the most valuable skills an entrepreneur can have. Humans can give you significant leverage in your business, but they can also be self-interested and unpredictable. This advanced course will help you understand the key human motivations and how to use that knowledge to influence people to join and stay on your team.
An Interesting Case Study
She raised more than $250,000 from investors and got several high-profile international exposures.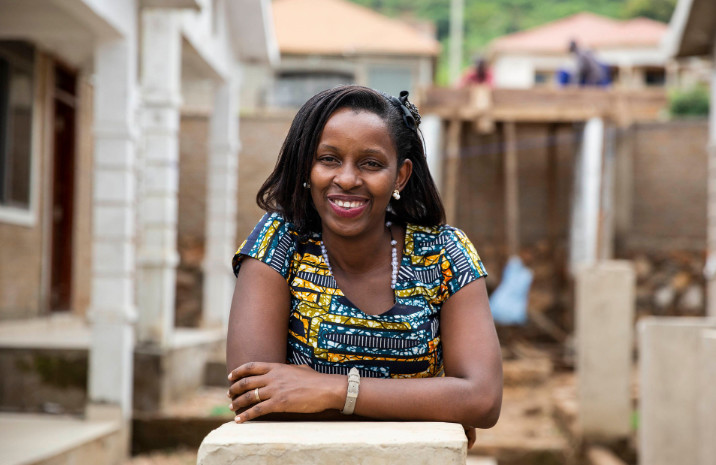 Anne Rweyora and her business partner, Will Broad, joined our program in October 2017 to prepare their young business for investment. Before joining the Roadmap program (now part of the Insiders Program), they had previously hired a consultant to develop a comprehensive business plan but "didn't like the results".
Their business, Smart Havens Africa, is a social enterprise that delivers low-cost, ecofriendly, and affordable housing units for vulnerable, and low-to-moderate income people in Uganda, with a focus on women who are least likely to become homeowners in their lifetime.
Since joining the program, their business has made significant progress, and their profiles as innovative entrepreneurs has had a major boost. Will was featured in a national daily in Uganda, and Anne has been featured on several international media, including the BBC World Service and CNN's Innovate Africa.
In 2019, Anne represented Smart Havens Africa at the finals of the prestigious Africa Prize for Engineering Innovation in London, a competitive award sponsored by the UK's Royal Academy of Engineering. They were also selected as a Global Good Fund fellow and a member of the Takeda Young Entrepreneurs.
At the time of this case study, their business had raised more than $250,000 in funding in a combination of grants, debt, equity, and convertible notes.
In 2020, Anne and Will invited John-Paul to sit on the Advisory Board of Smart Havens Africa.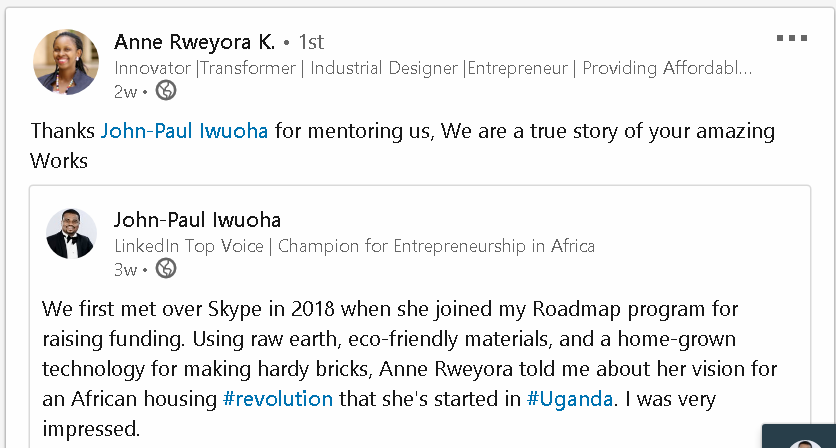 Another Interesting Case Study
He turned around a lot of negative feedback and won a national business plan competition (plus a $10,000 grant).
When Mohamed Qamsa (middle) joined our program in 2018, he was struggling to engage potential investors and having a hard time raising seed capital for his business, Safari Meals.
Safari Meals, based in Mogadishu (Somalia), is an online food ordering platform that brings together restaurants and consumers in a way that maximizes both restaurant sales and consumer convenience.
Available via web, mobile app and a telephone hotline, his business targets office workers, students, elders, individuals, or couples who do not have time to prepare food at home and want food that is fast, affordable, and convenient.
Despite his belief in the potential of his business, he would get negative feedback from potential investors regarding his revenue model, lack of traction, a small customer base, and concerns about the competitive landscape of my business.
After joining the Roadmap program (which is now part of the Insiders Program), he beat dozens of other businesses to win the first prize in a business competition organized by Innovation Ventures.
It's not just about the prize money. What's more important is the strong validation, market awareness, media exposure, and potential for follow-on funding that comes with winning the first prize in a major competition.
So, here's an excerpt of the email Mohamed sent to John-Paul (in March 2020) after winning the prize:
"Dear John-Paul,
I cannot thank you enough for your mentoring over the years, you have been such an integral part of my career as an entrepreneur. I hope to inspire others as you inspired me.
This is Mohamed Qamsa from Somalia, I took your Roadmap coaching program, and that time I was struggling to raise capital, it was an eye-opening and a life-changing experience for me. After I implemented the knowledge and insights that I gained through the program, the miracle has just happened for me.
I was fortunate to participate in a business competition and won the first prize of the competition which comes with a $10,000 seed investment for one of my businesses (Safari Meals).
I learn something new every day from Smallstarter. Thank you for providing such strong content in the entrepreneurship world. I'm also looking forward to be a part of your special program (the Insider membership), to learn and grow more.
You have been an inspiration. As an entrepreneur, your achievements have been remarkable and I'm grateful to have you as my mentor."
The 5 Key Benefits of Becoming An Insider
As a member of the Insiders Program, you will be entitled to the following monthly benefits that are designed to ensure you get good value and a significant return on your investment of time, effort and money in the program:

If it hasn't happened to you before, you probably have no idea how much time, money and mistakes a good piece of advice can save you.
Whether you're about to enter the wrong business, sign a potentially damaging deal with an investor, set an unfavourable price for your new product, or hire somebody that will be disastrous to your business, the right advice from a person who's been there before can save you a lot of pain, worry, and money.
As a member of the Insiders program, you won't just have access to John-Paul's expertise and experience with over 400 clients. You will also learn from the experiences of other people in the group who have walked the road you're about to walk, or who have been burned by the same bad decision or action you're about to take.

Building a business is so absorbing and time-consuming that many entrepreneurs have little room or time to constantly improve and refresh their knowledge and skills.
The world of business is always changing, and no matter how much you know (or think you know), you will never know it all. Every other day, new ideas and improved strategies enter the business world. And if you don't make a conscious effort to keep yourself updated, your knowledge and skills are going to become outdated very fast, and you may lose your shirt to a well-informed and better-skilled competitor.
That's why we take courses and training lessons very seriously in the Insiders program. Every month, we focus on new and important business topics that are designed to improve or refresh your knowledge and skills.
As a member of the program, you can access our large library of courses and lessons, and pick and choose what you want to learn, based on the business challenge or problem you need to deal with. The best part, this flexibility allows you to stay focused on your business while you learn on the side.

Every entrepreneur should have access to a toolbox that can take care of small nuisances and headaches, and lighten the burden of starting or growing a business.
Whether you need to quickly develop a sales proposal, or draft a partnership agreement or term sheet for an investment deal, or you need to create a service level agreement (SLA) or employment contract, you will find everything you need inside our tools and resources section.
There's no point stressing yourself and trying to recreate the wheel when you can benefit from templates, samples and frameworks that can make your work easier, faster, and more enjoyable.

Building valuable relationships is the secret to success in business. That's why successful entrepreneurs approach business as a team sport.
Still, despite the advantages of networking and collaborating with other entrepreneurs, many entrepreneurs work in silos and suffer in silence and isolation.

Membership in the Insiders program provides a unique opportunity to belong to a community of like-minded entrepreneurs who are working hard and supporting one another to succeed in business.
And because we have members from different industries and countries who are at different stages of starting and growing their business, our discussion forum is never short of rich ideas, perspectives, and conversations.
You never know what you might learn, or what partnership opportunities can come up when you belong to a community of people who are progressing in the same direction.

For one hour every month, premium members can schedule a date and time for a one-on-one strategy session with John-Paul over Skype, Zoom, WhatsApp, or telephone.
The strategy sessions are focused on one or more specific problems or areas of your business you need to fix quickly to get results.
Whether you're trying to enter a new market, raise capital, significantly grow your business, or turnaround a failing venture, the strategy sessions are designed to critically analyze the problem, brainstorm possible solutions, and develop an action plan that will yield the desired results.
By participating in the strategy sessions, you will get real-time feedback, personalized support, and be able to track your progress with an experienced business consultant who has done the same for hundreds of clients.
If you're looking for a more private, confidential and personalised experience that will keep you motivated, accountable, and focused on results, the strategy sessions, which are exclusive to premium members, is exactly what you need.
Here's What Our Private Forum Looks Like
The private members' area is intuitively designed for desktop, tablet, and mobile users.
You can start a thread or conversation, and post questions or contributions in the discussion forum of any topic you're interested in (sales, startup, raising capital, etc.).
You can also like and comment on other people's posts, send private messages and chat with any member, and access the course library from inside the private area.
Here's what the Insiders' members' area looks like: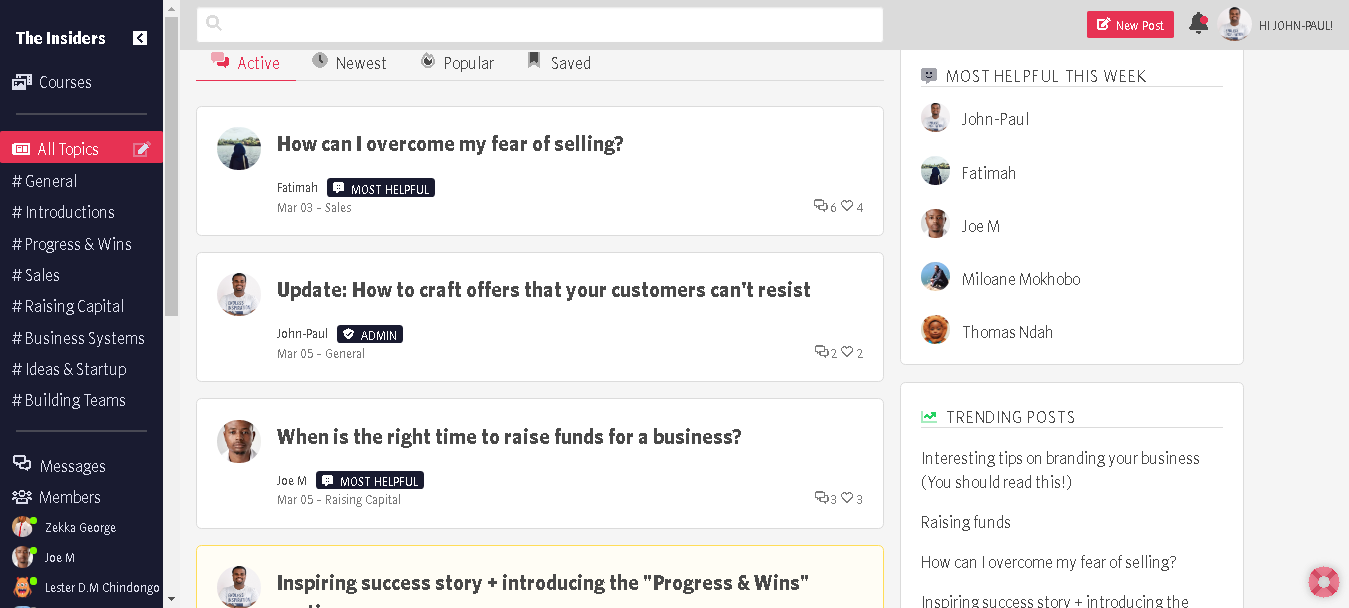 And Here's Our Course Library...
Our course library includes several mini-courses, intensive programs, and single lessons that are focused on specific aspects of starting and growing a business.
The courses are designed to be binge-worthy, interactive and fun. And with a vibrant comments section below each lesson, you can ask any questions you want and get the answers you're looking for.

Here are the courses that come with your membership in the Insiders Program:
Courses Included with Purchase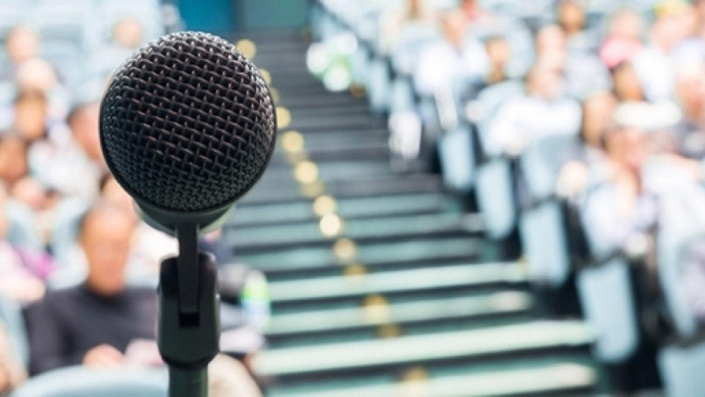 Pitch Perfect Course
How to craft a perfect pitch that interests and excites potential investors.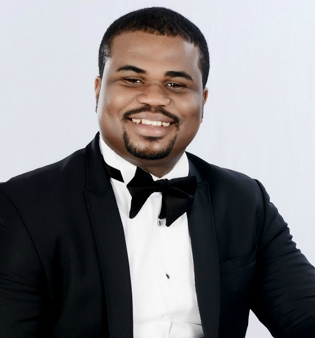 $37/month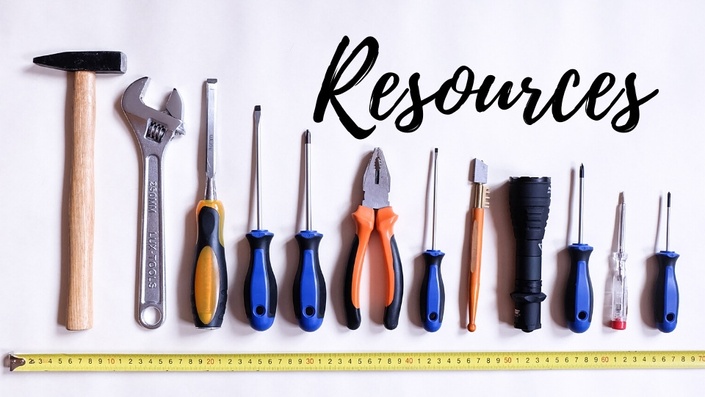 Resources Dump
Business templates, tools and resources that can save you time, stress, money, and worry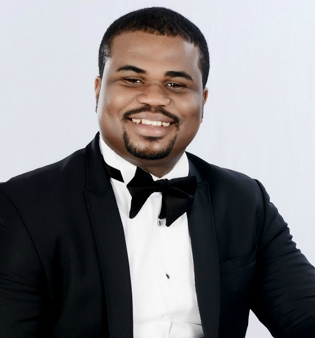 $37/month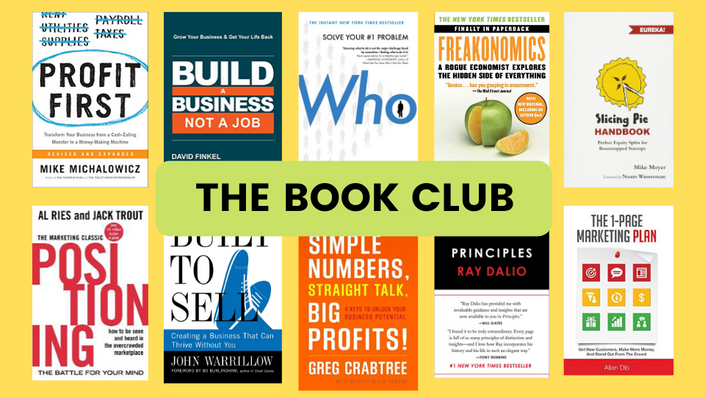 The Book Club
Classic Business Books & Timeless Bestsellers That Every Entrepreneur Should Read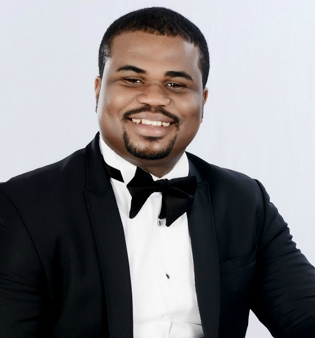 $37/month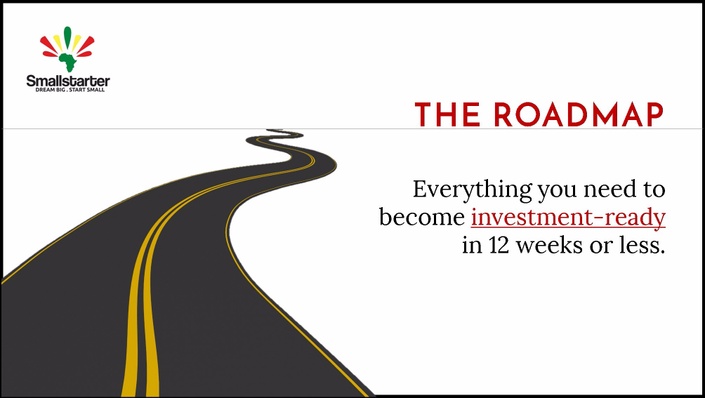 Join The Roadmap Program Today!
Learn how to find and target the right investors, avoid costly mistakes, and craft convincing proposals that will make investors want to give you money.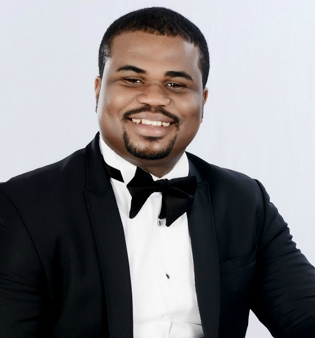 $1,997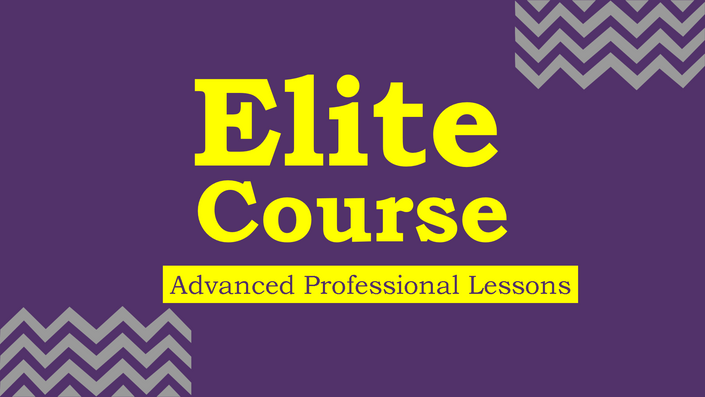 Elite Business Planner Course
Learn how to craft unique and compelling investment proposals that impress investors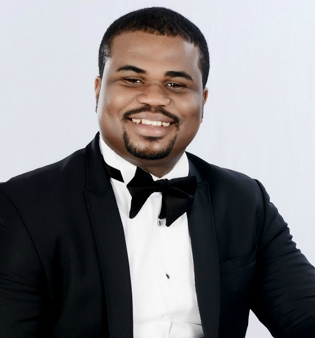 $497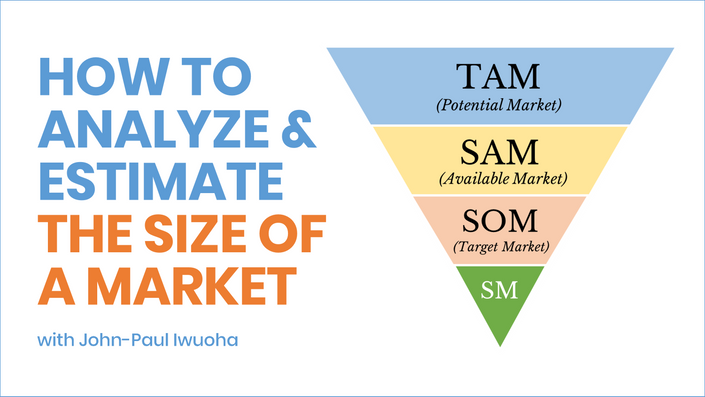 Market Valuation & Analysis Course
Everything you need to know about analyzing a market and estimating the size of market demand for a product or service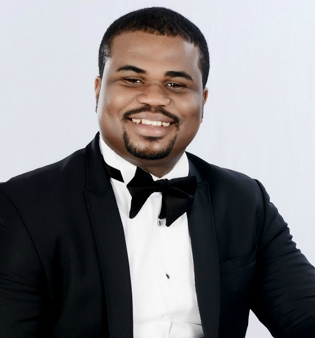 $37/month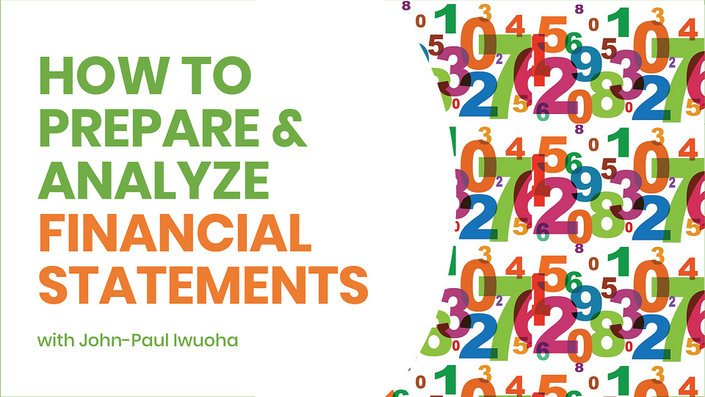 Financial Analysis Course
Everything you need to know about preparing and analyzing financial statements, and understanding the performance of your business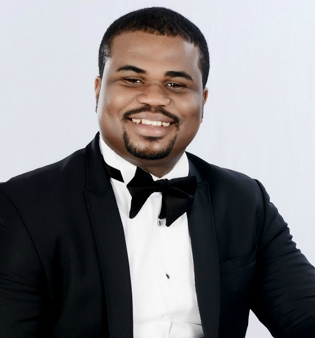 $37/month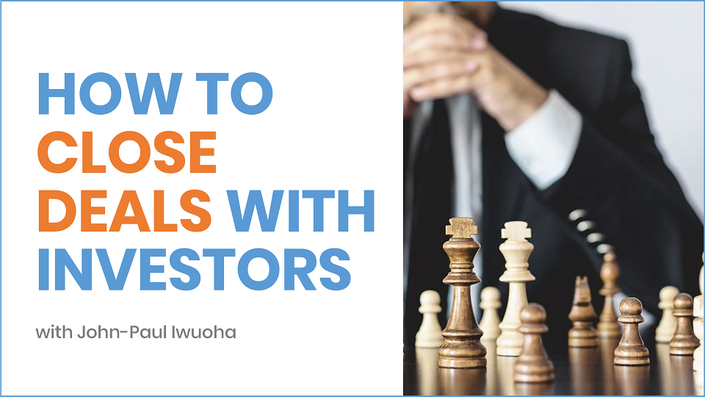 How To Close Deals With Investors
Powerful lessons that help you avoid traps, negotiation blunders, legal problems, and due diligence issues as you close deals with investors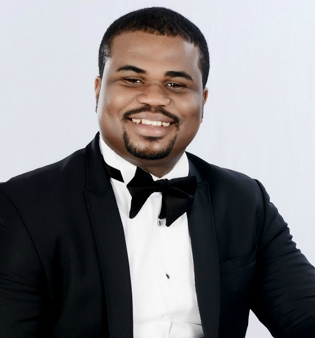 $37/month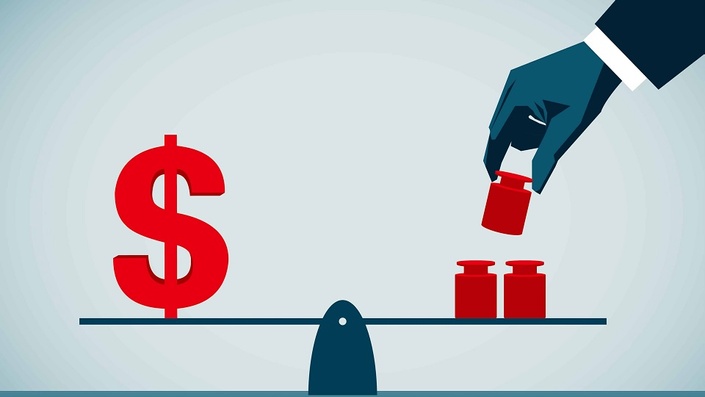 Business Valuation Course
Everything you should know about how investors put a value on a business BEFORE they invest.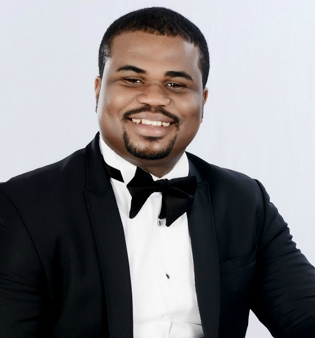 $37/month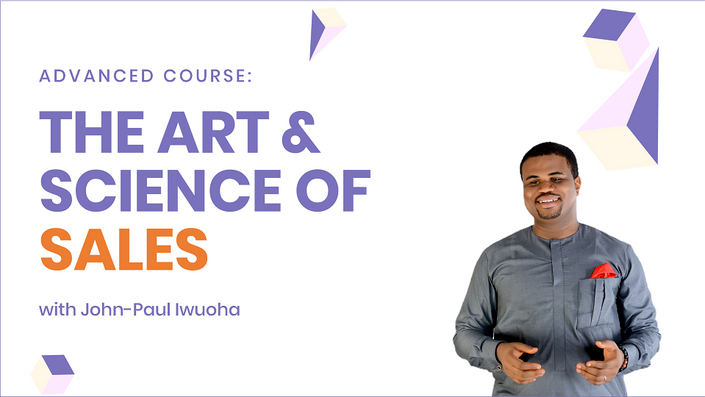 The Art & Science of Selling (Sales Course)
Learn powerful strategies for attracting customers, making more sales, and growing your business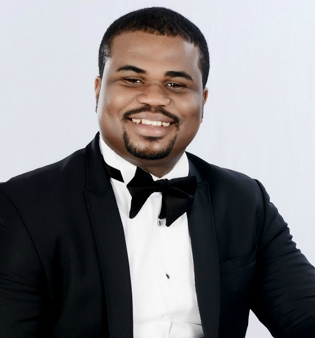 $37/month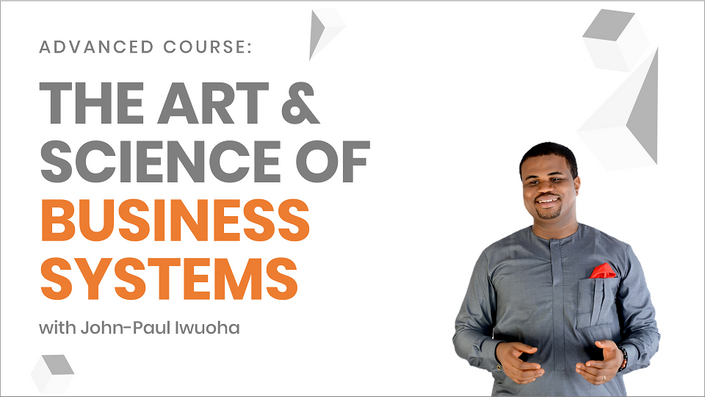 The Art & Science of Business Systems
Learn effective strategies and concepts for developing strong systems and structure that can help to run and grow your business.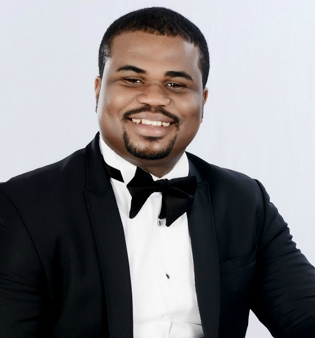 $37/month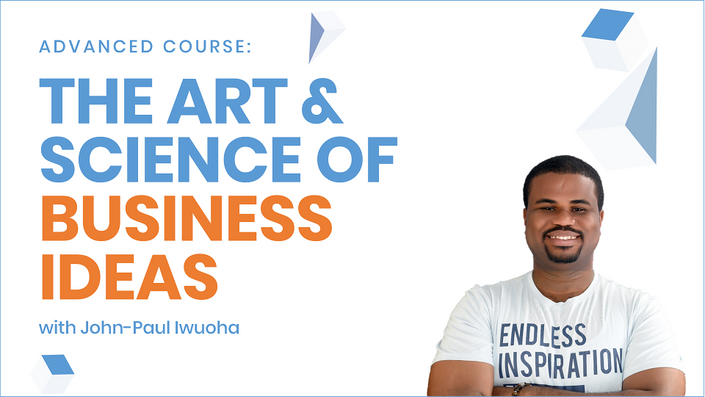 The Art & Science of Business Ideas
Learn powerful strategies and concepts for generating lucrative business ideas that have a high chance of success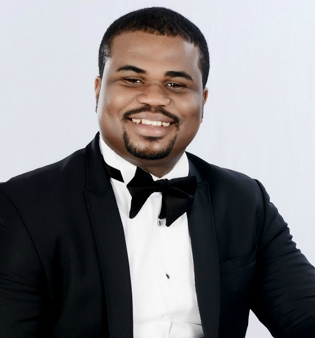 $37/month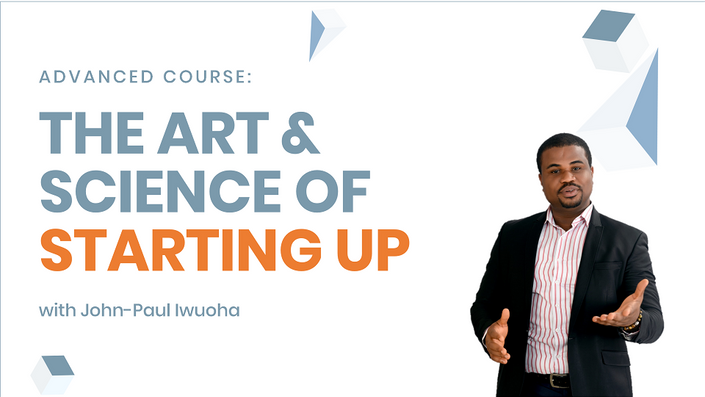 The Art & Science of Starting Up (Startup Course)
Learn effective and powerful strategies for starting a business in a way that maximizes its chances of survival and success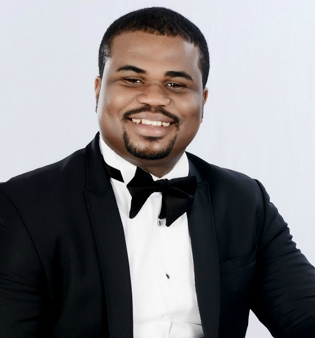 $37/month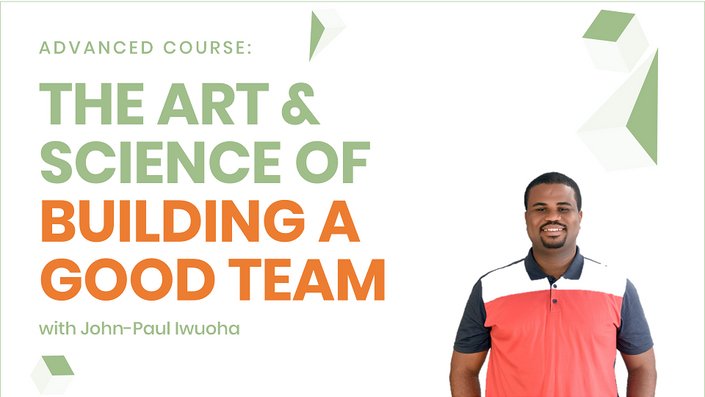 The Art & Science of Building A Good Team
Learn powerful and effective strategies for attracting, hiring, and keeping loyal and capable people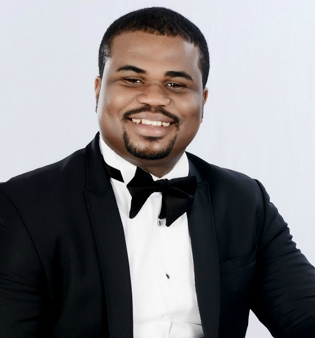 $37/month
Original Price: $2,938
Frequently Asked Questions
What exactly is the Insiders Program?
The Insiders Program is a combination of ongoing training courses, a business coaching service, and a networking platform all rolled into one. It is a practical, hands-on and results-focused program that focuses on the most problematic areas of starting or growing a business; they are: sales, raising capital, business systems, building teams, and transforming ideas into action. The Insiders program works like a gym membership. For a fixed monthly price, you will have access to an extensive curriculum of advanced courses, and also have access to tools, resources, and private group coaching that allows you to ask any questions you want and get specific advice that's relevant to your business.
When does the program start and finish?
Business problems never stop or end, so why should we? That's why "The Insiders" is an ongoing monthly private membership program. Every month, we release new lessons or courses that help to solve a specific business problem. It is a completely self-paced online program. As long as your monthly membership is active, you will have access to all the courses, group coaching, and the private community.
What is the difference between the Standard and Premium membership options?
The Standard membership option gives you access to the full curriculum of advanced courses and you will also have access to all the tools, resources, and private coaching that happens inside our members' forum. The Standard membership option is targeted at people who can make progress on their own with all the knowledge, resources, and coaching inside the program. The Premium membership option gives you access to everything in the Standard option, and comes with a 1-hour personalized strategy session with John-Paul every month. These confidential sessions focus on specific issues and challenges you're facing in starting, running, or growing your business. Premium members will have the opportunity to have their vision, plans, and documentation personally reviewed by John-Paul so they get feedback that helps to fine-tune their work.
How long do I have access to the courses and materials?
As long as your monthly subscription is active, you will have access to all the courses, resources, and materials inside the program. It works like a Netflix subscription or a gym membership. For one low monthly price, you can learn all you want, ask all the questions you want, and get all the help and support you need.
Are refunds available if I'm unhappy with the program?
We would never want you to be unhappy! But in the event this happens, there is a 30-day Money Back Guarantee that comes with this program. This means that if you are unsatisfied with the Insiders Program, please contact us within the first 30 days of your registration and you'll get a full refund. No delays. No questions asked.
How is the Program delivered? I am busy and can't travel
You don't need to travel anywhere or show up at any specific time to benefit from this program. The Insiders Program is a self-paced online program. As long as you have access to the internet, you can join and benefit from the program anytime and from anywhere you are in the world -- using any device (phone, tablet or laptop). The program uses a combination of video lessons, email, a web forum/portal, and teleconferencing to deliver content and engage with all members. No matter how busy you are, you can learn at your own pace and follow the program at your own pace.
How much does the program cost? What are the payment options?
The payment options to join the Insiders Program are based on flexible monthly subscriptions, and there are 2 options. The first option is a Standard Membership Plan of $37 that allows you to pay for the program on a monthly basis. The second option is a Premium Membership Plan of $347 that also allows you to pay for the program on a monthly basis. Payments can be made via Credit/Debit cards and the major cards are accepted (Mastercard, Visa, etc.). After your first payment, your subscription will be automatically renewed after 30 days and our billing system will charge your card. Also, you can cancel your subscription anytime you want!
Can I upgrade or downgrade my membership plan after I join?
Of course, you can. After you join the program, you can upgrade from the Standard plan ($37) to the Premium plan ($347), or vice versa, whenever you want. All you need to do is ask for it and we'll send you the upgrade or downgrade link.
How come the Standard Membership costs only $37? What's the catch?
That's a smart question. But really, there's no catch. The reality is, the business world is turning to subscription-based or "buffet" business models. Rather than sell a product (like a single course, for example) for $997, it's more flexible, convenient, and affordable to more customers to access the same product at $37 per month. Because consumers love it, all the big names are doing it, including Apple, Microsoft, Amazon, Netflix etc. Another benefit of a monthly subscription is it disciplines you to actually use the product or service. Many people buy products and don't use them. But with monthly payments, you either use it or you lose it. The Premium membership, on the other hand, costs higher than the Standard membership because it comes with a personalized service that is tailored to the unique and confidential needs of that member.